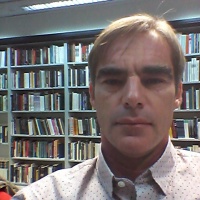 Eduardo Kotlar
"Like all great travelers I have seen more than I remember that I saw, but I remember more than I've seen."
Benjamin Disraeli
Prime Minister of the United Kingdom 1868.
Dobrodošli / Welcome dear travelers,
My name is Eduardo and I have certification exam for tourist guide in Swedish, Italian, English and Croatian languages at University of Zadar and University of Zagreb, Croatia. I am playing the role of a cultural ambassador offering commentary and interesting titbit of information, which will allow You to experience and enjoy the Croatian social, cultural and historical highlights especially in my home town of Zadar and also Zagreb. I worked for several years in the Archaeological Museum of Zadar as a restorer-conservator so that the historical materials and the history is my narrow specialty. I would like to convey and complement your skills and fill your day with an unforgettable experience.
I do classical city tour of the city of Zadar and Zagreb and cities in their wider surroundings with the option to visit some of the preferred Museums. Half day and whole day excursions to national parks or any place of interest in the region of Zadar, Šibenik, Split and Zagreb. Several days tailored tours throughout Croatia, Austria, Czech Republic, Slovakia, Hungary, Slovenia, Italy, Bosnia and Hercegovina, Serbia, Montenegro and Albania as a tour leader.
. . . join me to the unique endless journey tailored just for you. . .
Zadar, City of Zagreb, Zagreb County

Swedish
Italian

English